Welcome, Holt County McCabe! He looks just like us doesn't he?! ;) 
Will says I am in charge of training him, so… GAME ON. Let's hone in on some new skills and get this pup all trained up. We are going to be besties for the resties. 
Information on his breeder for all those that I know are going to ask are below. If you want a super, fabulous dog you'll just take my word for it that Jax at Happy Doodle BNB is the best out there.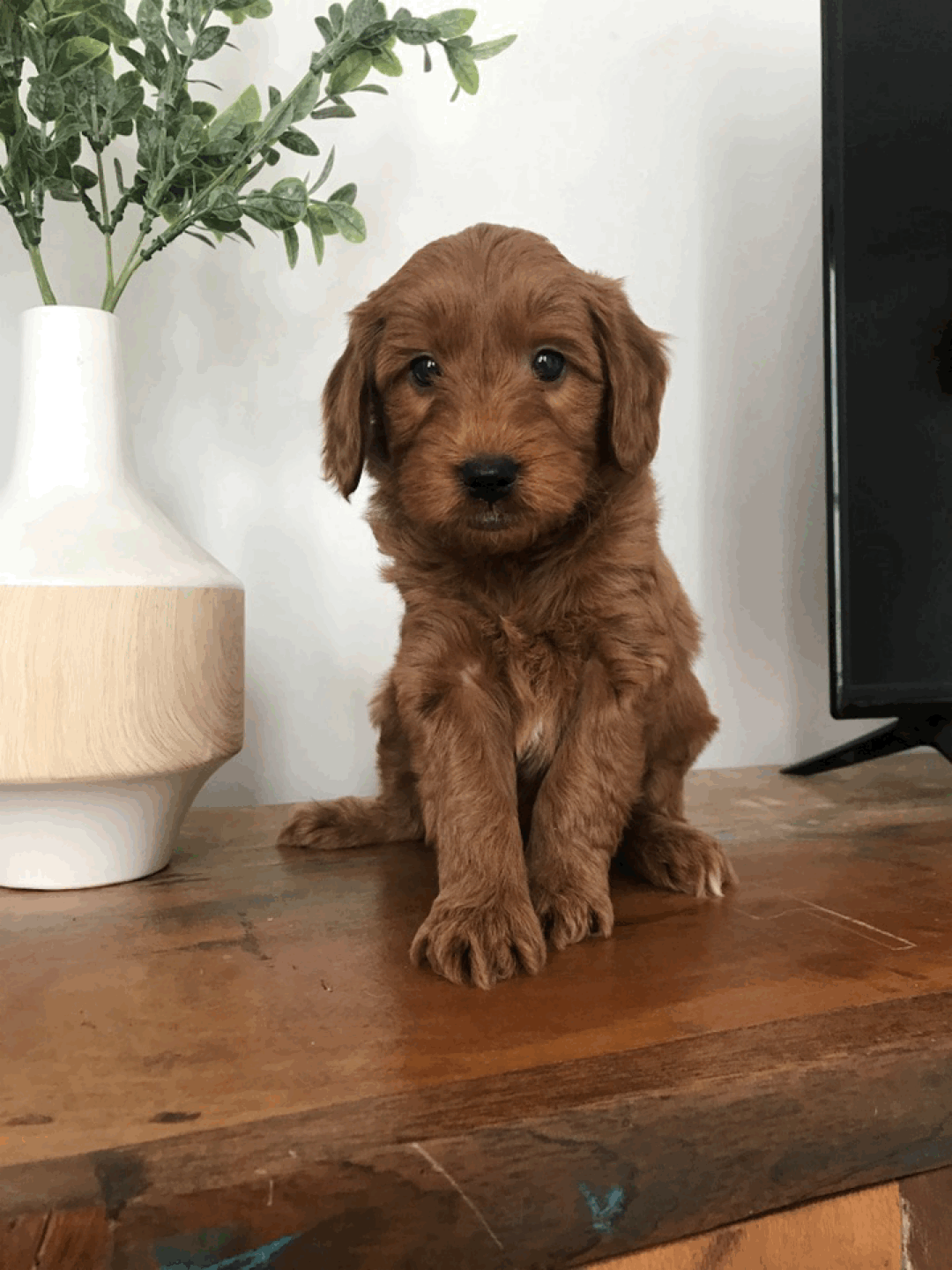 Instagram: @happydoodlebnb (Jax) 
Mama: Gemma